Who We are
The Leading Provider of
Turnkey Manufacturing Services
Years of Leading-Edge Operations
Decades of Expertise and Experience
Fastech is a leading Philippine semiconductor manufacturing company that has grown over the years by focusing on its passion for manufacturing excellence. The company established itself as a reliable partner and subcontractor for customers from the United States, Europe, and Asia.

Fastech is recognized for its leading-edge knowhow in niche power semiconductor components (with expertise in using Silicon Carbide, and Gallium Nitride) and RF/Microwave modules.

Vision
Our vision is to rise to a position of leadership and excellence in providing world class electronic manufacturing services
Mission
Achieve reasonable returns for our shareholders in a work environment where employees are respected, listened, recognized, involved and motivated
Maintain long-term relationships of trust and confidence with our clients
Contribute to the sustainable development of the communities where it operates
Pillars of Corporate Values

Planning
We are always ready regardless of circumstances. We anticipate challenges and opportunities to achieve our desired result.

Frugality
We promote and contribute to the development of opportunities, ideas and programs for sustainable resources and cost savings. We avoid unnecessary expenditure, either money or material resources. We deliberately avoid waste.

Hard Work
We solve problems. We face challenges. We diligently work to do the best way we know how. Hard work always works.
3 C's of Excellence

Competence
We are physically and intellectually qualified to contribute to the attainment of corporate goals.

Commitment
We are intellectually and emotionally bonded to every course of action that we take.

Consistency
We do the right things all the time.
7 Point Customer Commitment
To enable our customers/strategic partners to achieve a sustainable advantage in terms of:
Delivery (time to market/time to volume)
Process technology/engineering
Assurance of supply (capacity planning) Historical Milestone
Started as Circuit Packaging Inc., and was later renamed Fastech, the company experienced rapid growth in its early years. It acquired companies and facilities that helped expand its production expertise and manufacturing capacity. From then on, Fastech continued its commitment to excellence. This enabled them to further grow the company and acquire awards and certifications over the years.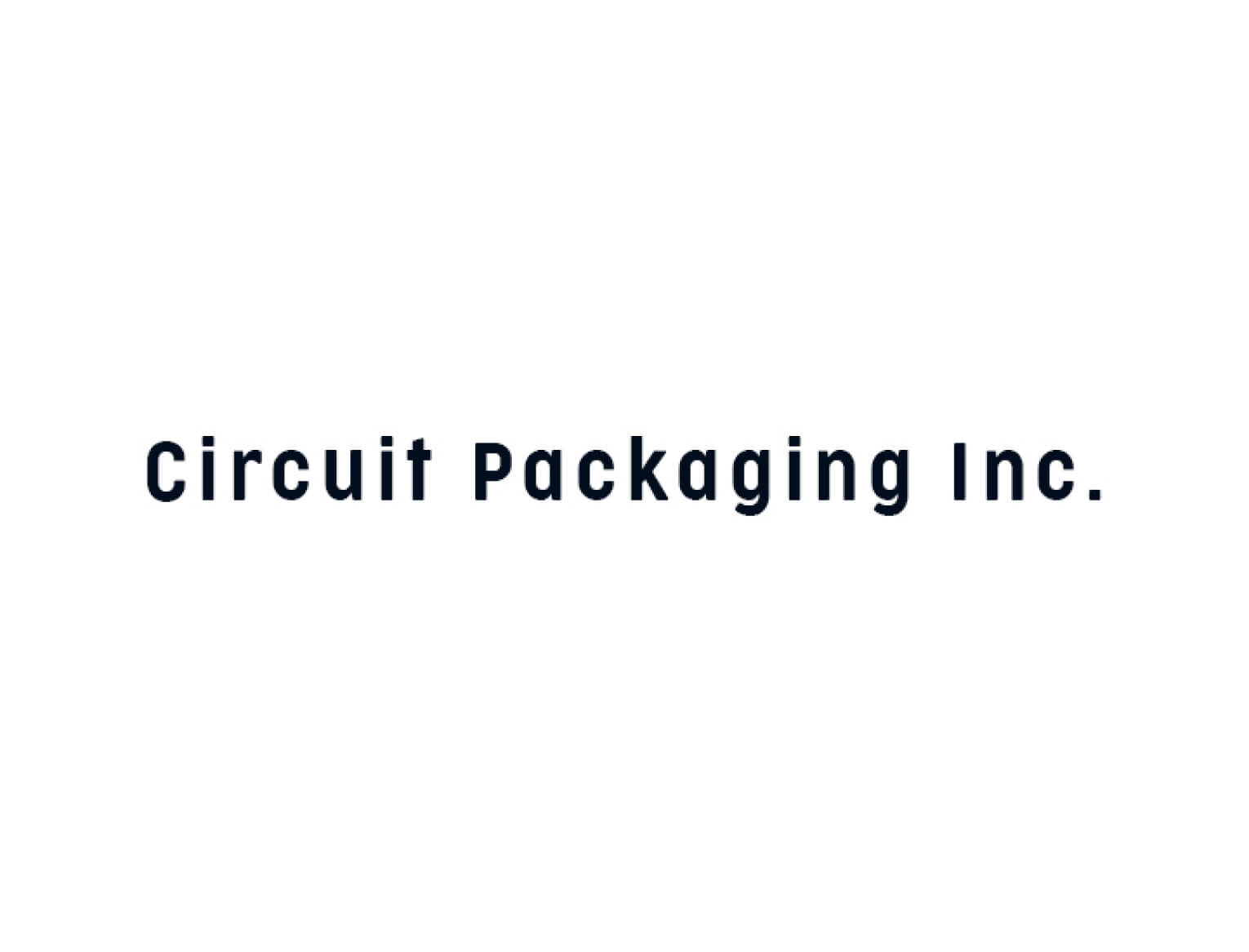 Fastech was incorporated as Circuit Packaging, Inc.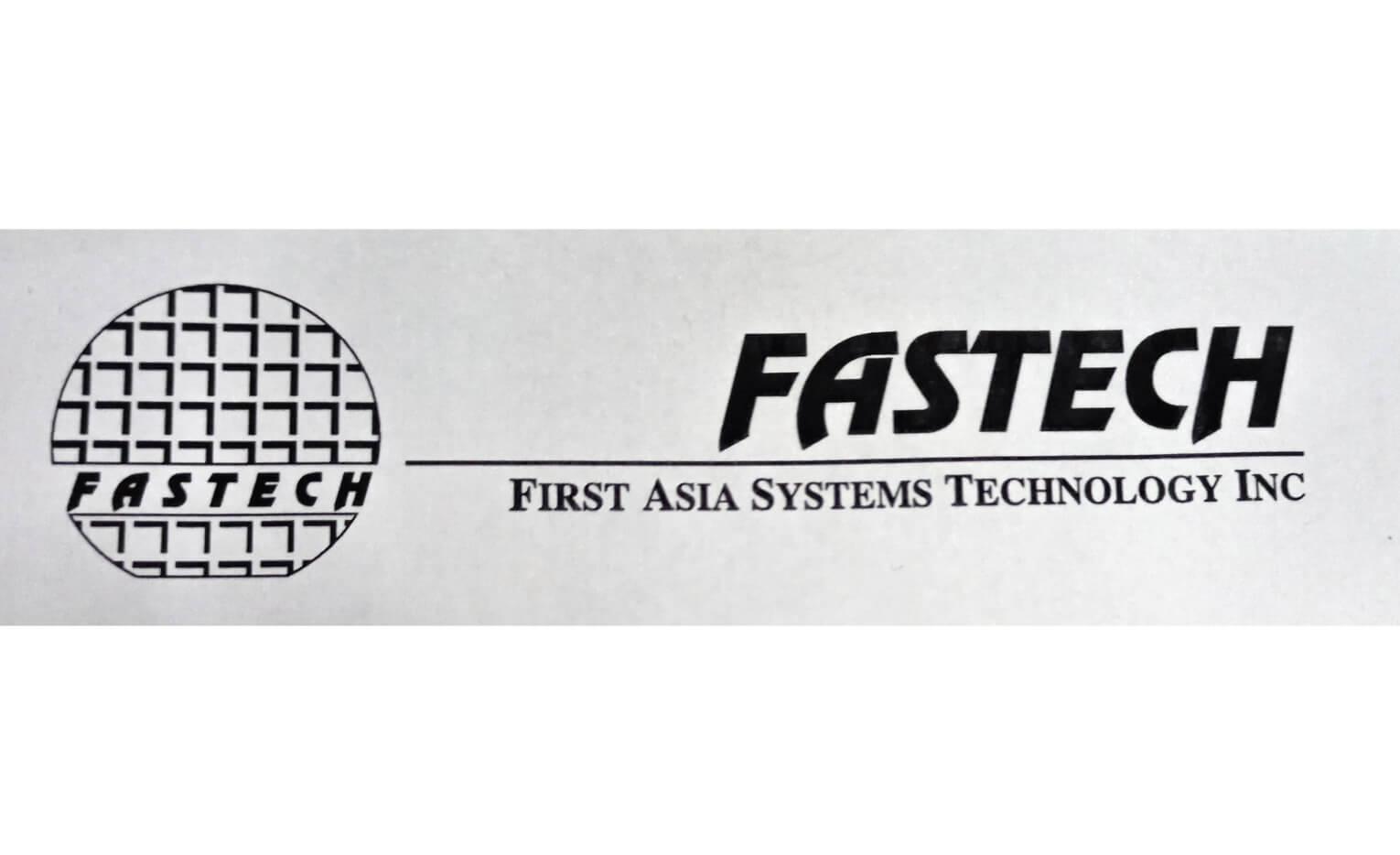 Circuit Packaging was renamed FASTECH.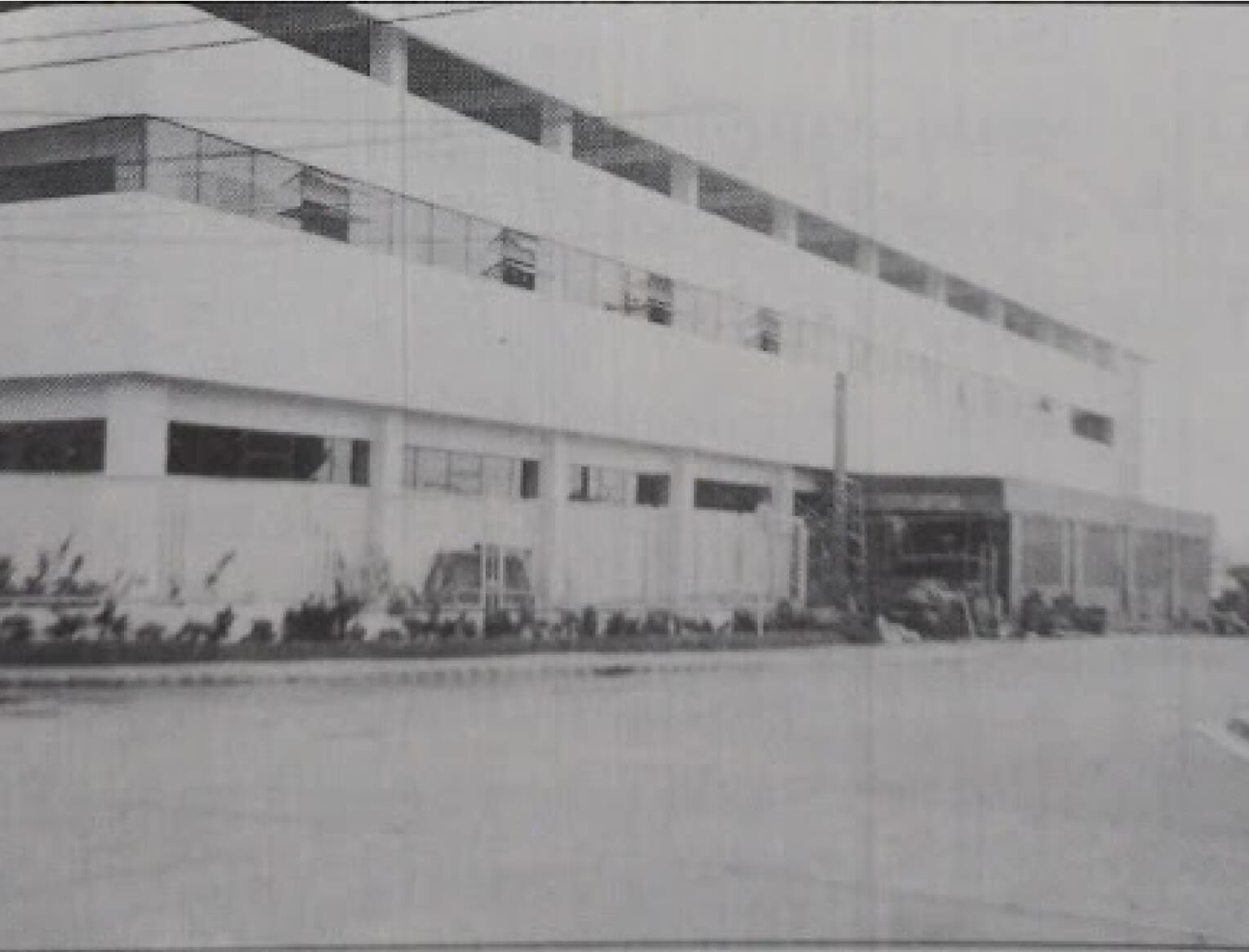 Fastech acquired the manufacturing site at the Light Industry and Science Park I, the...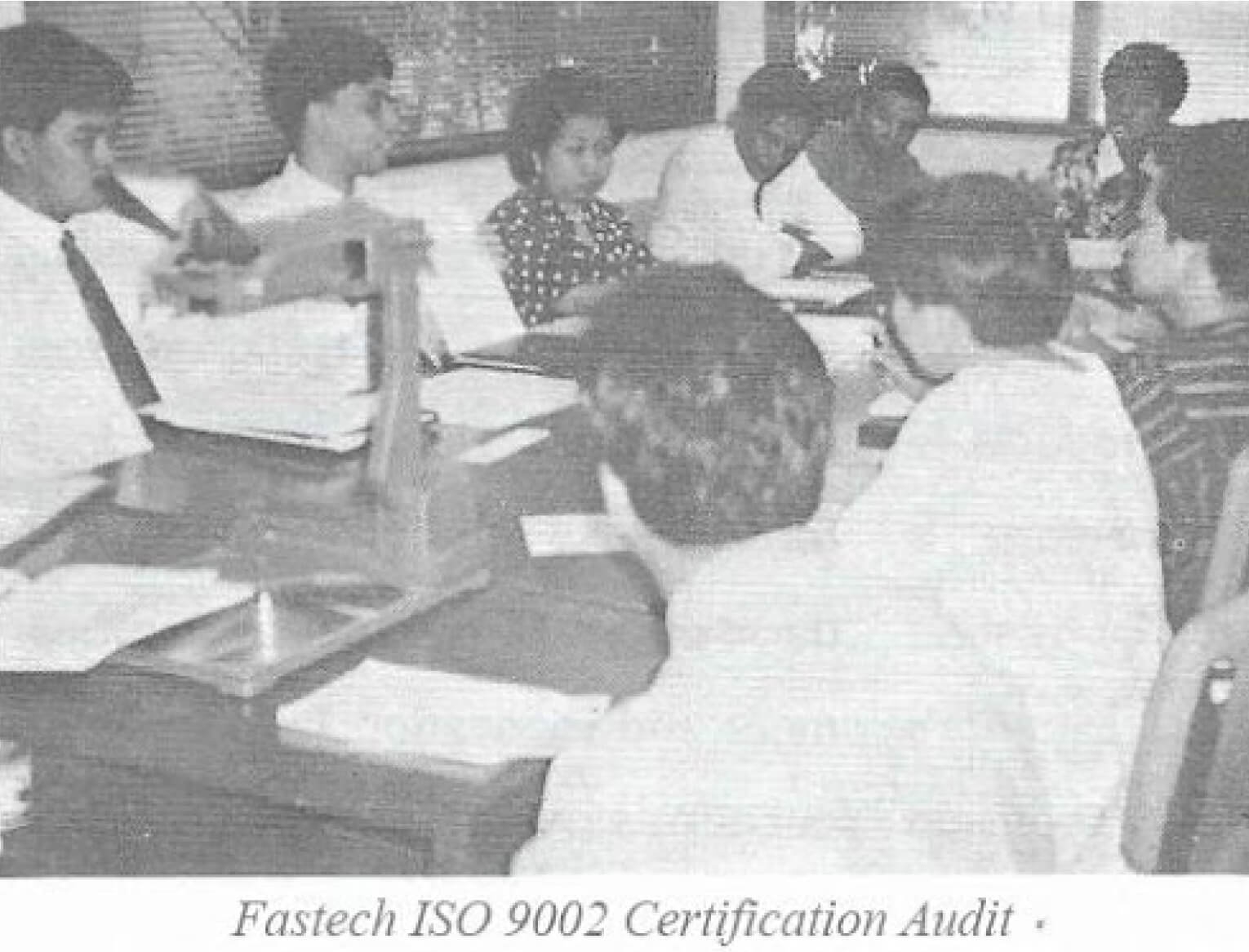 Fastech received its ISO 9002 Certification.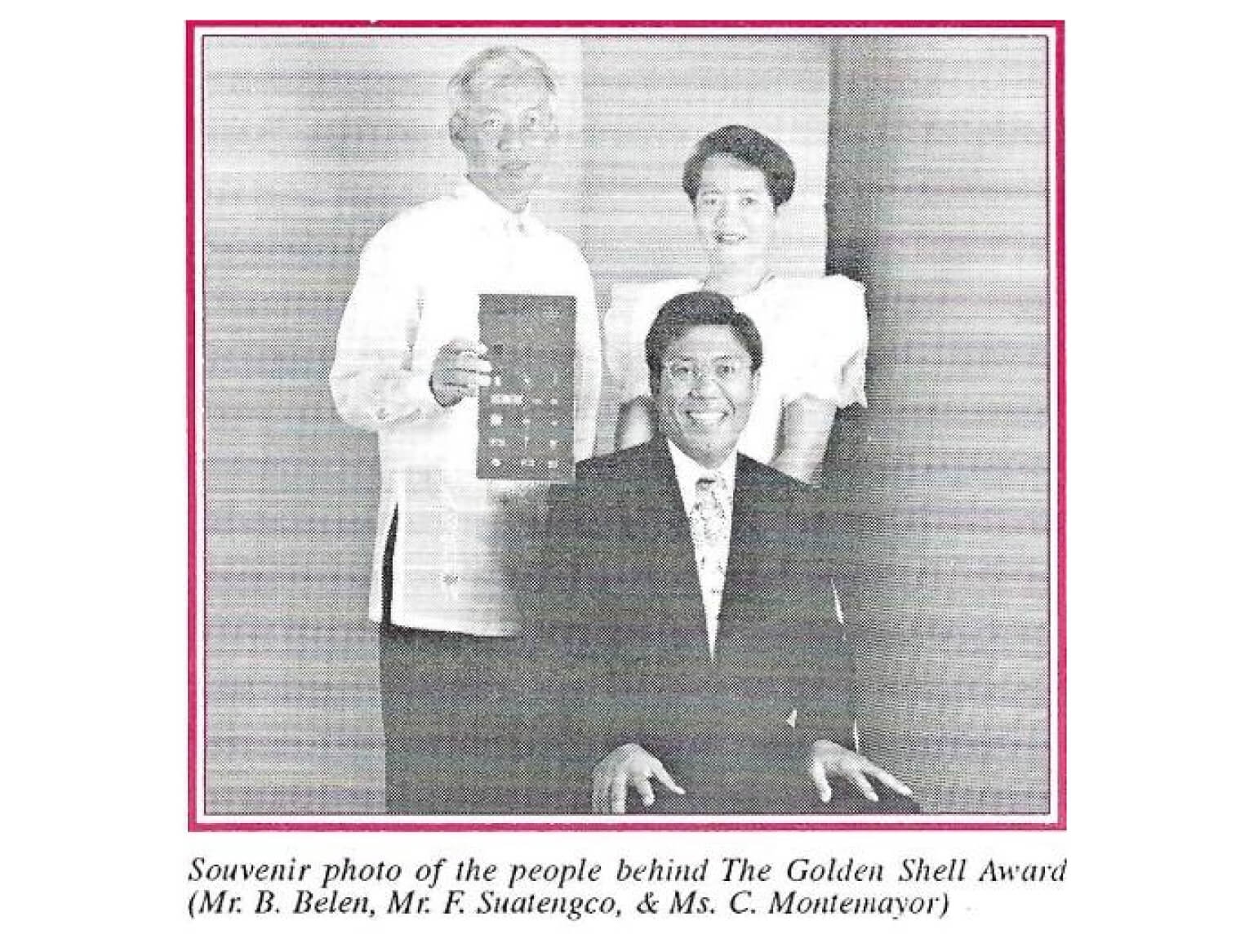 Fastech received its first Golden Shell Award from the Department of Trade and Indust...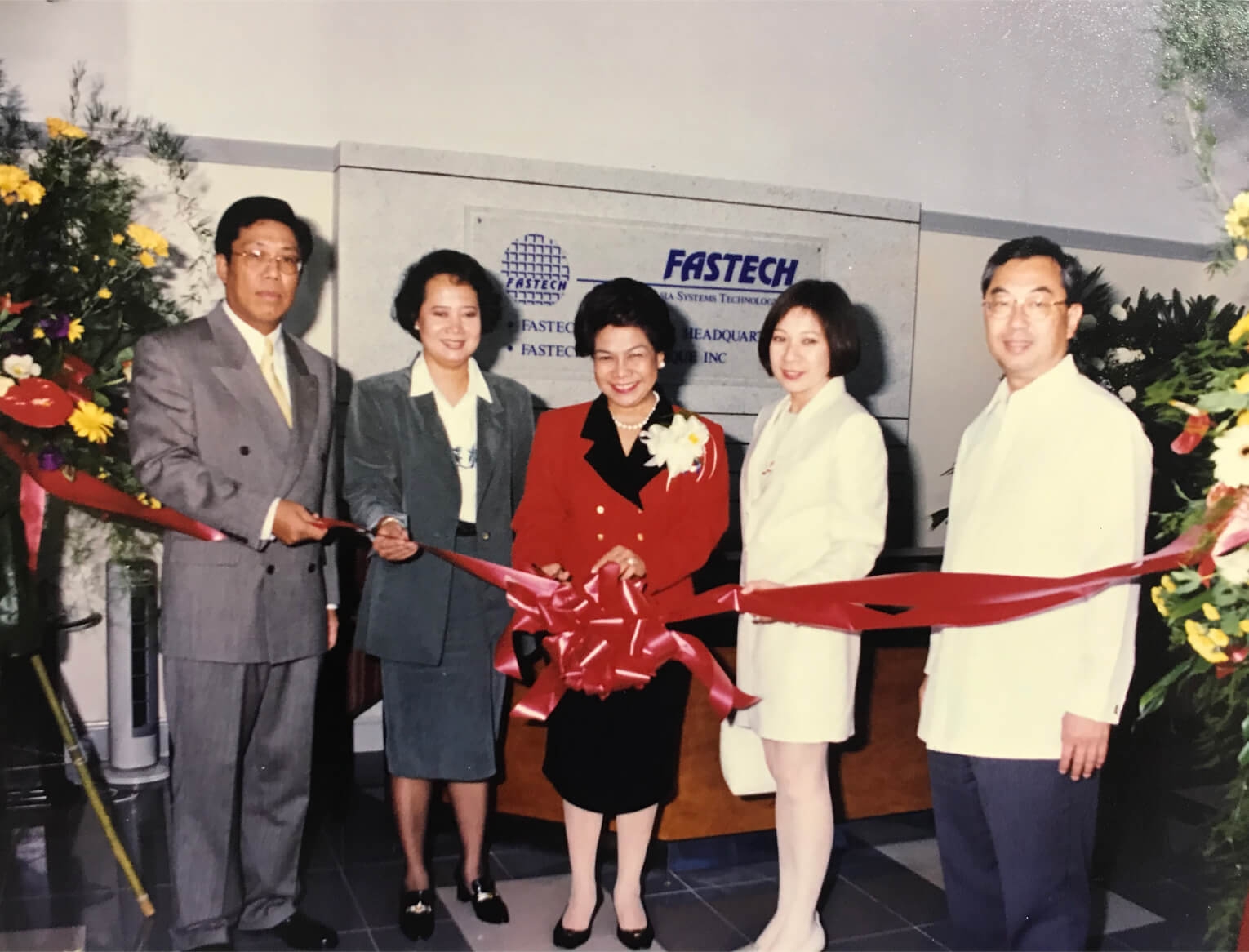 Fastech inaugurated the Manufacturing Complex.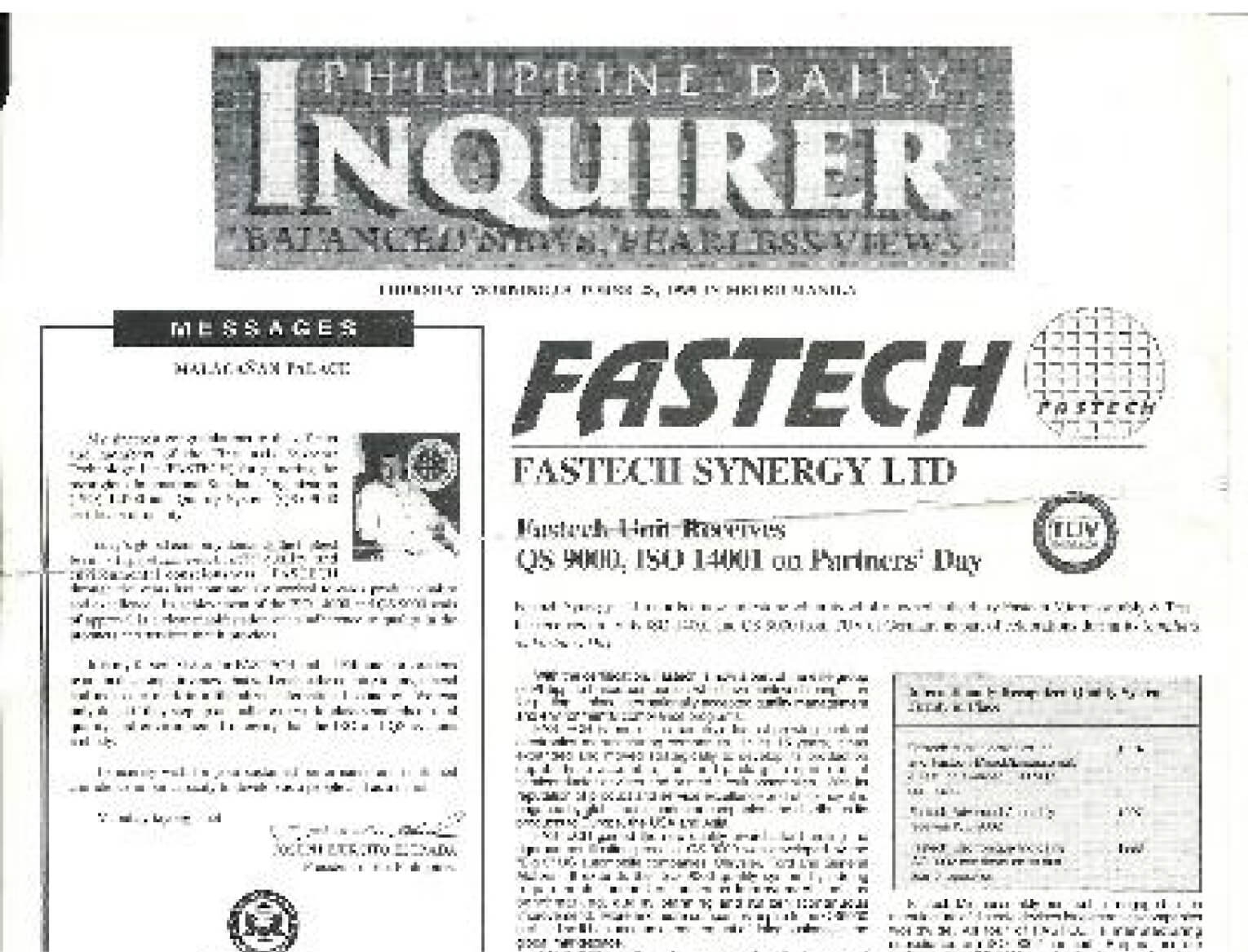 Fastech listed at the Main Board of the Singapore Stock Exchange.
Fastech received its second Golden Shell Award for Excellence in Manufacturing and Ma...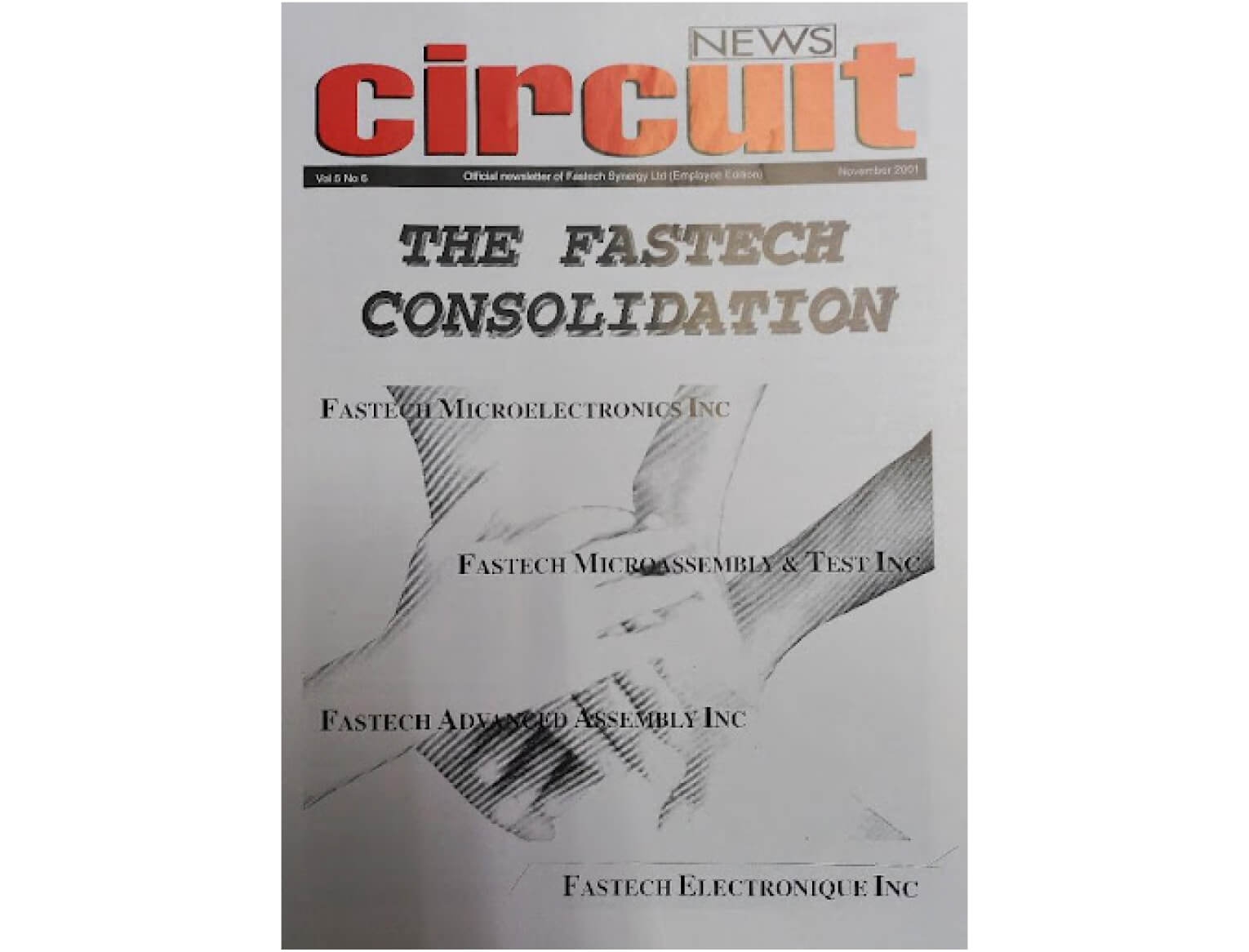 Fastech commenced its transformation process that merged its four corporate divisions...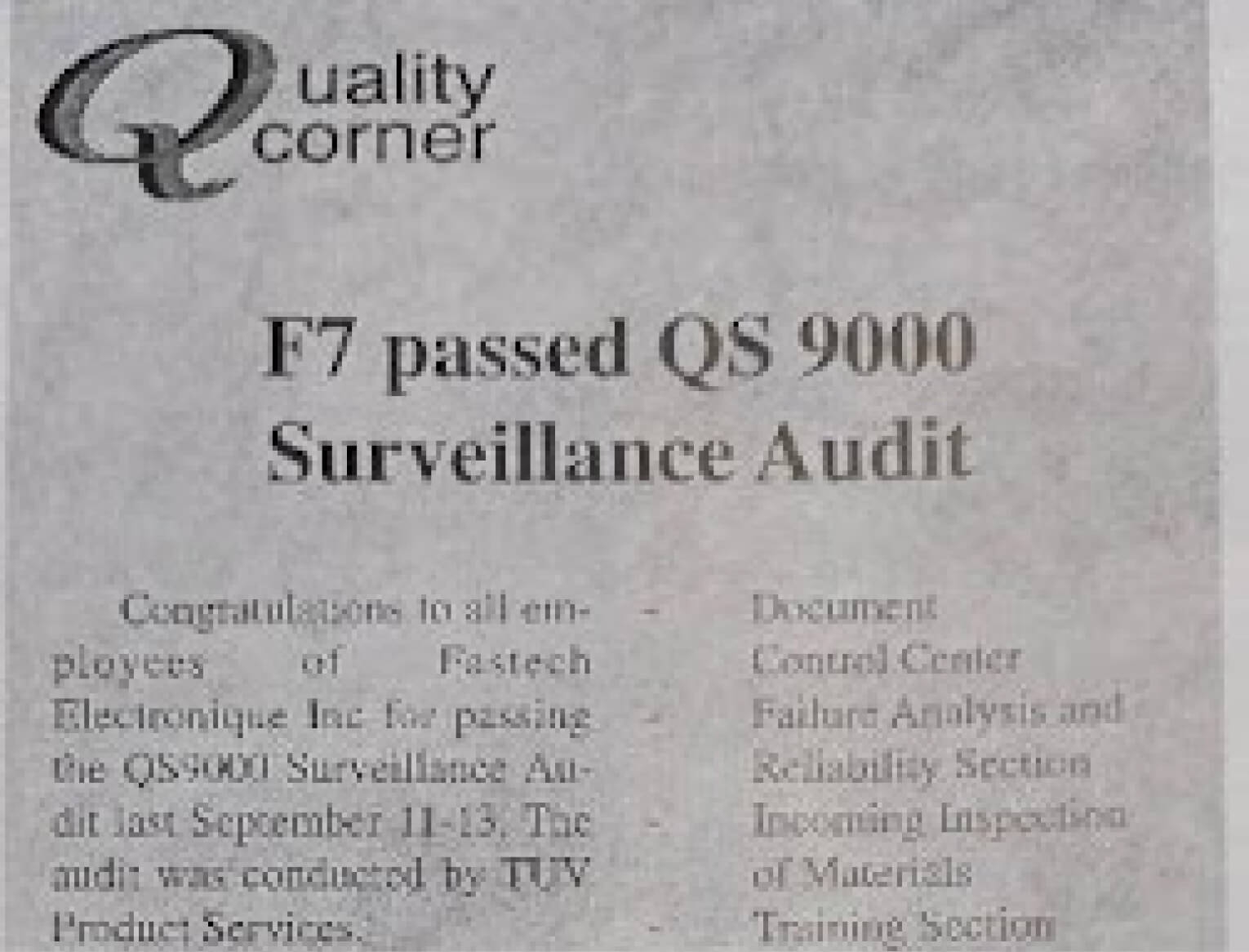 Fastech received QS 9000 Certification.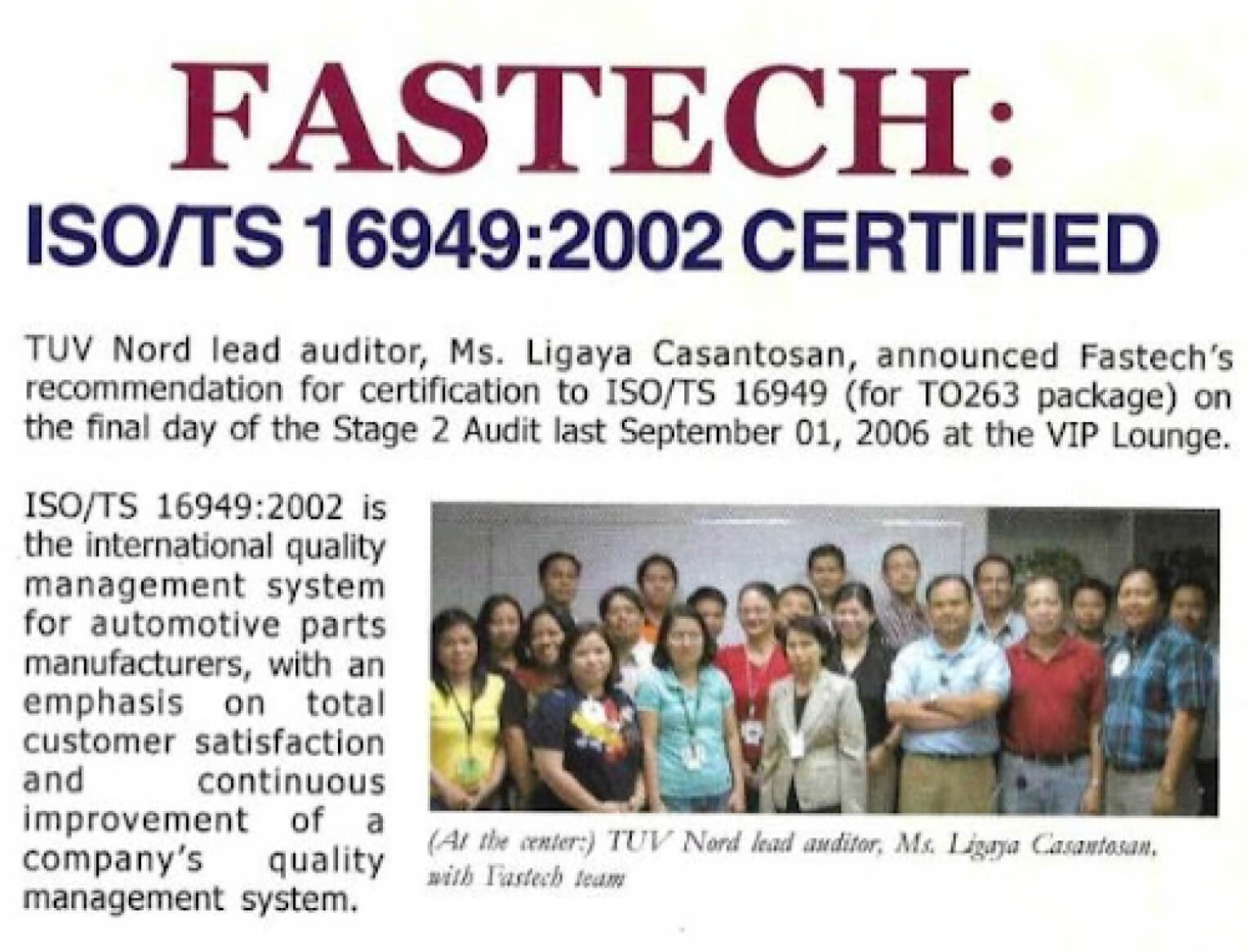 Fastech was certified to ISO/TS 16949 Quality Management System.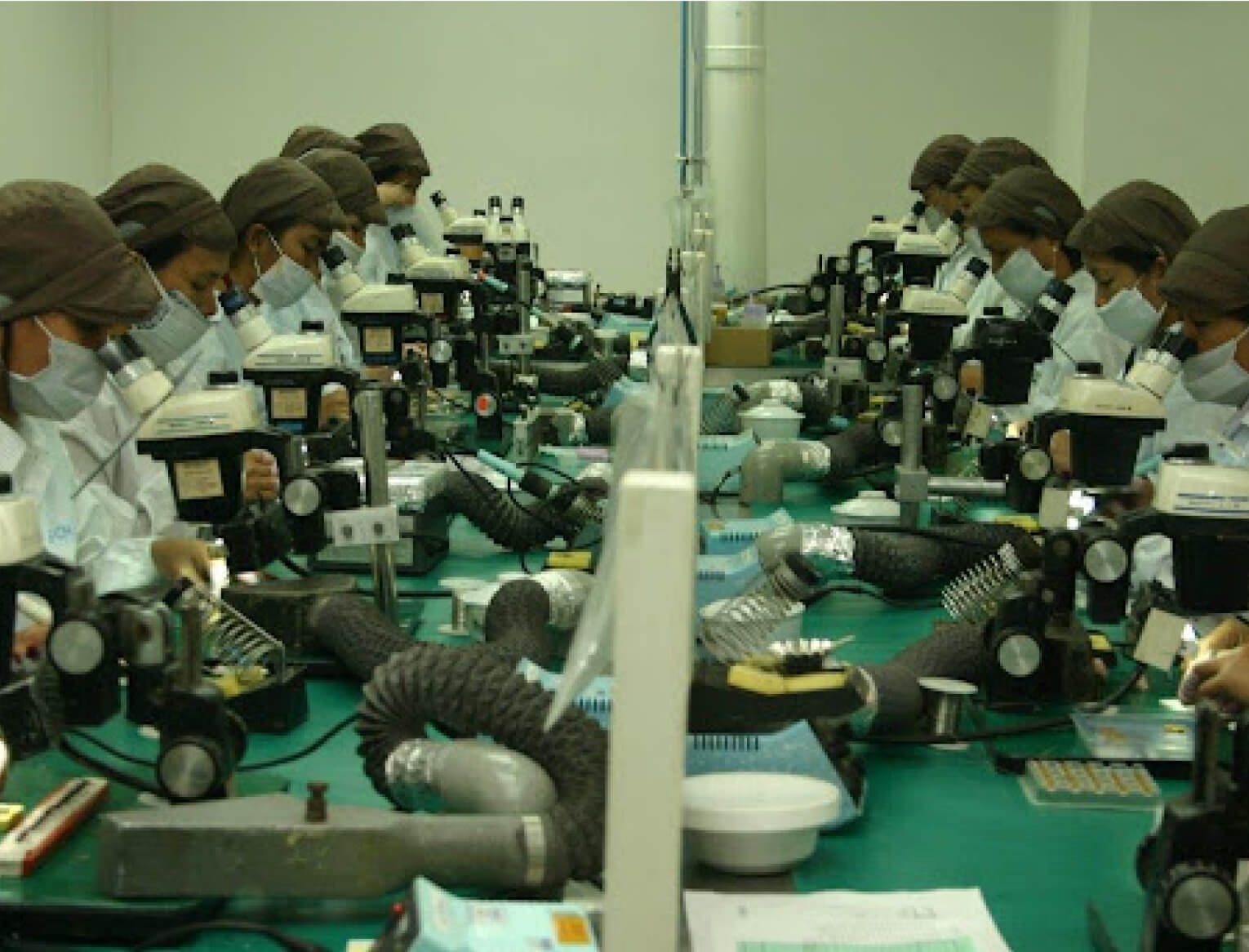 Fastech focused more on the Gallium Nitride market.

Fastech Opto/Sensor grou...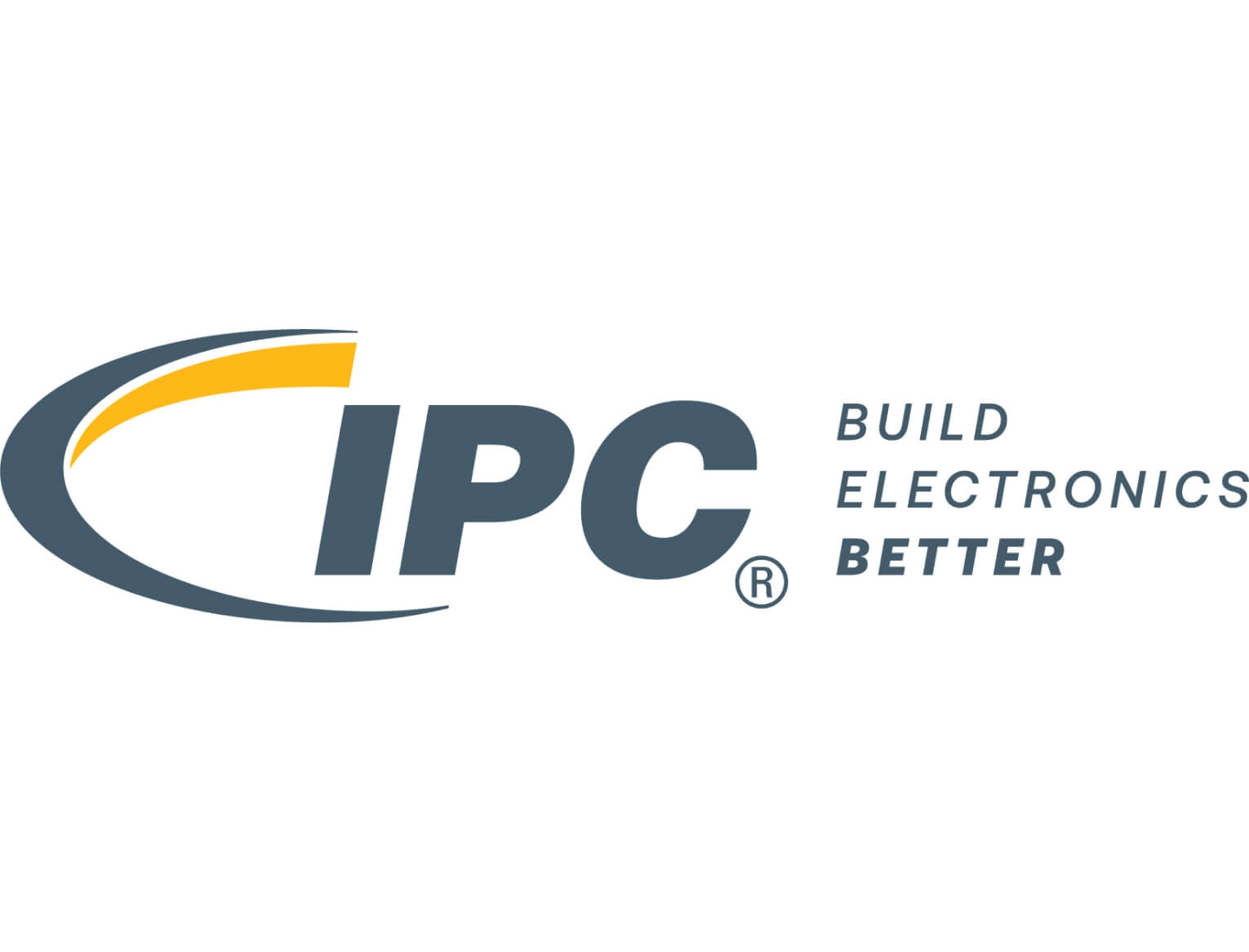 Fastech RF/Microwave was certified on IPC-610 and J-Standard.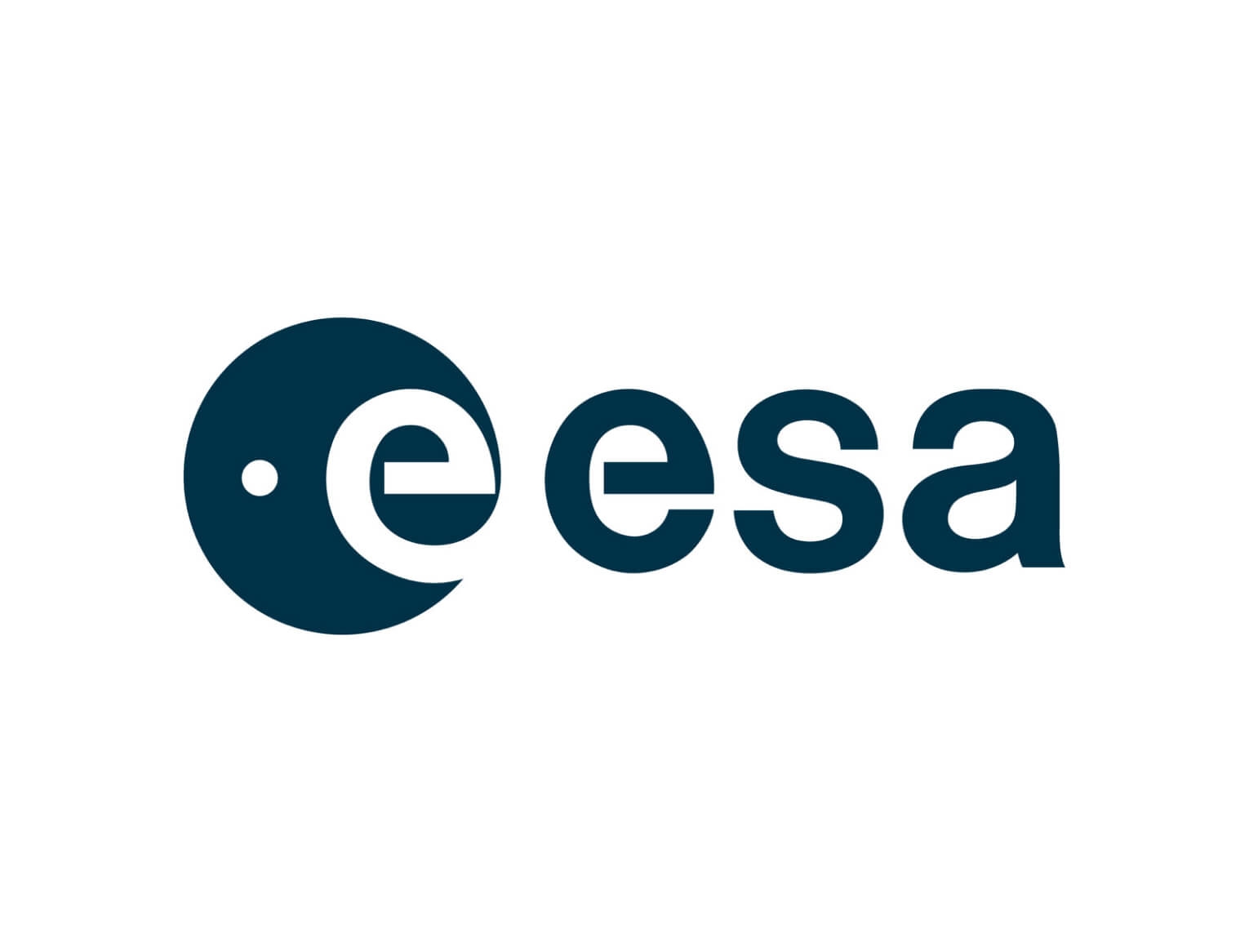 Fastech RF/Microwave started production of Integrated Microwave for European Space Ag...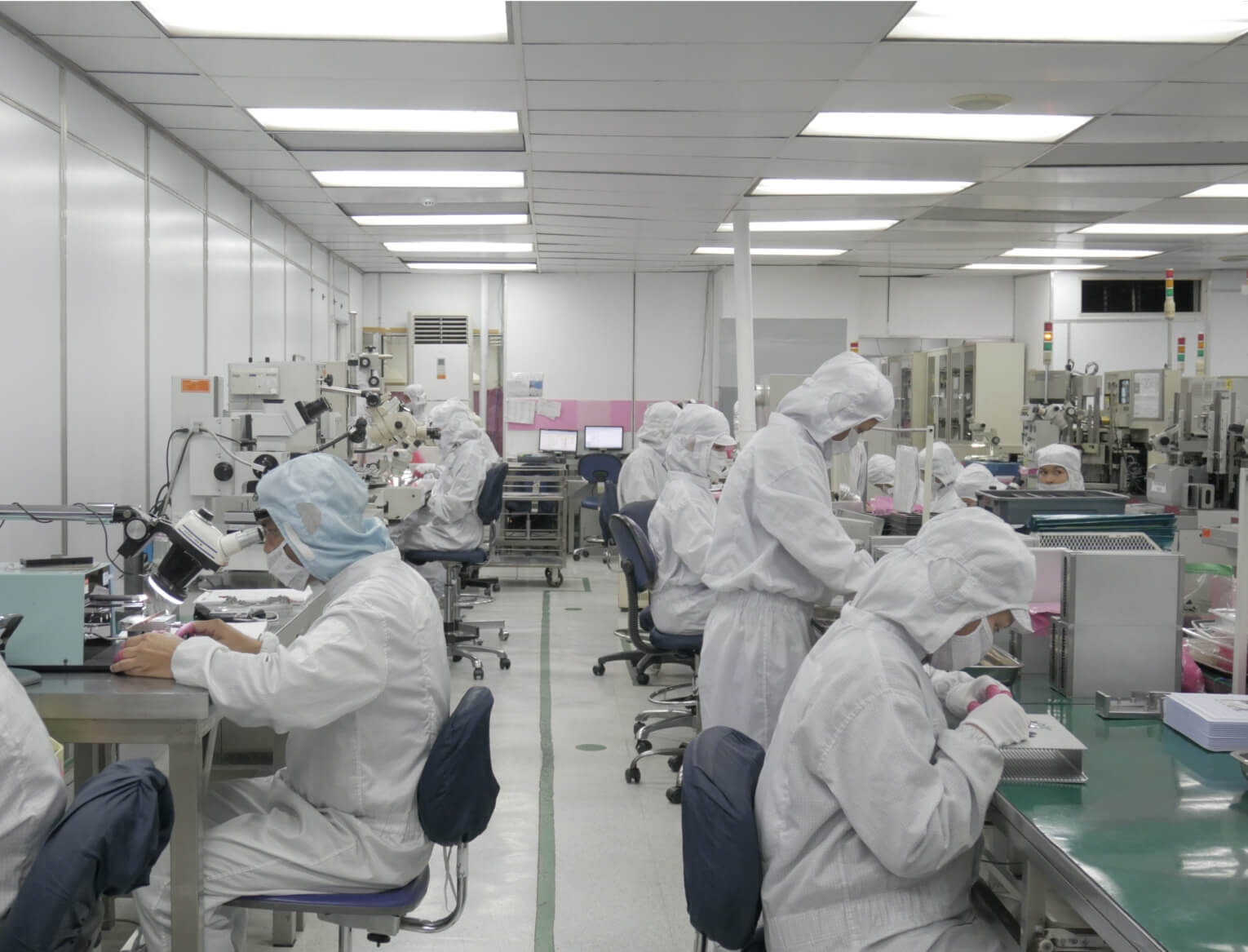 Fastech focused more on the Silicon Carbide market.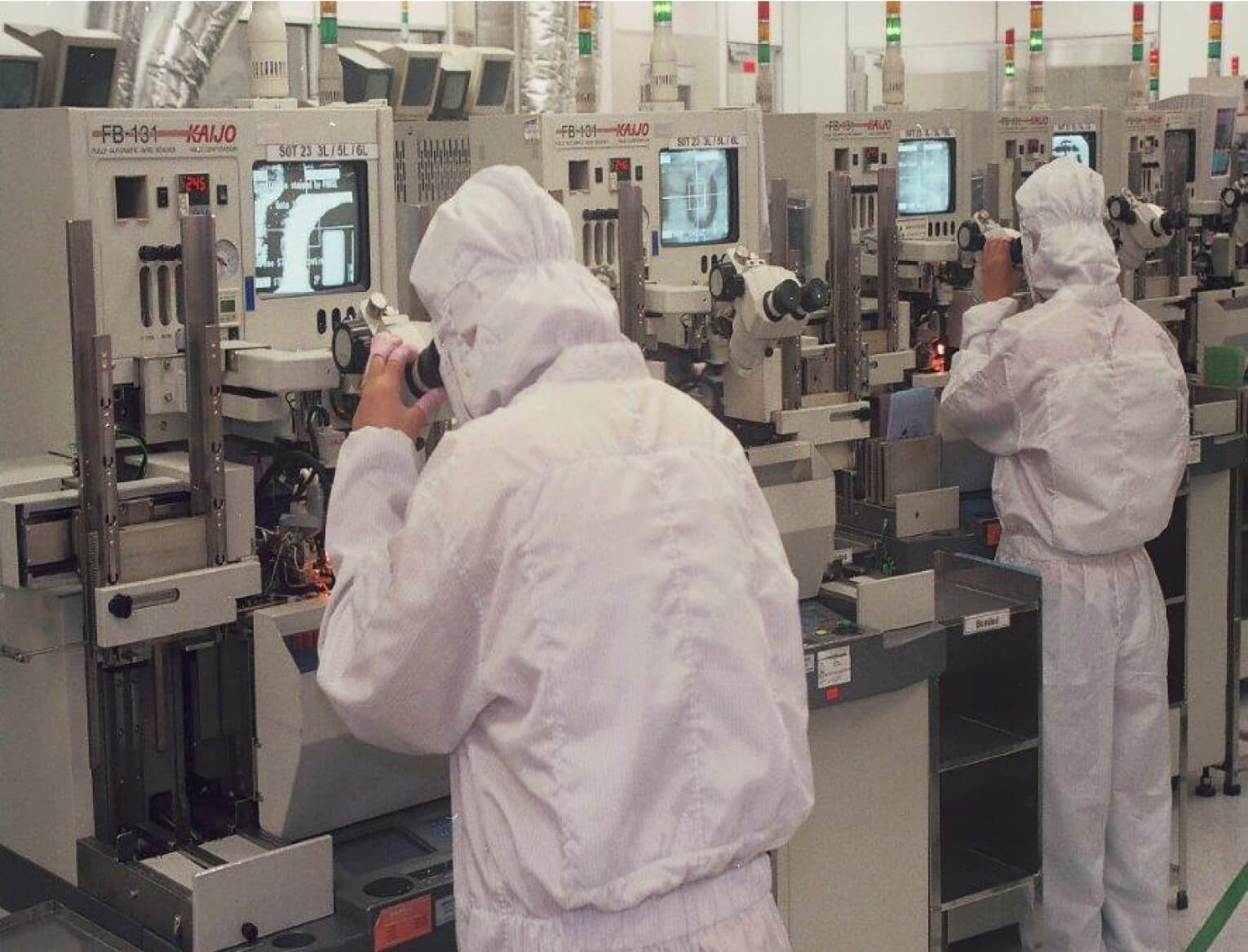 Fastech expanded manufacturing areas to accommodate line transfers from USA to Asia.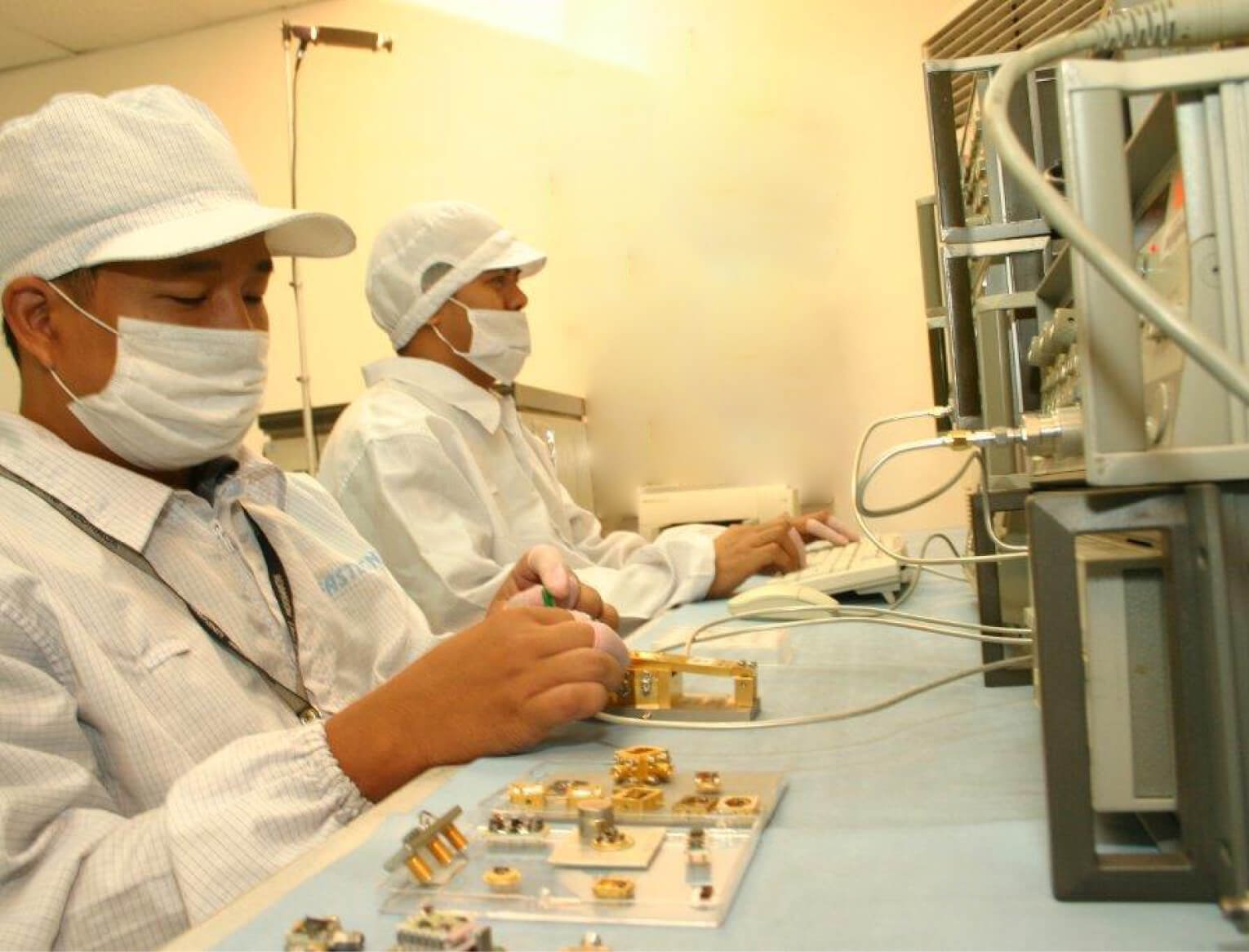 Fastech RF and Microwave test added more capability.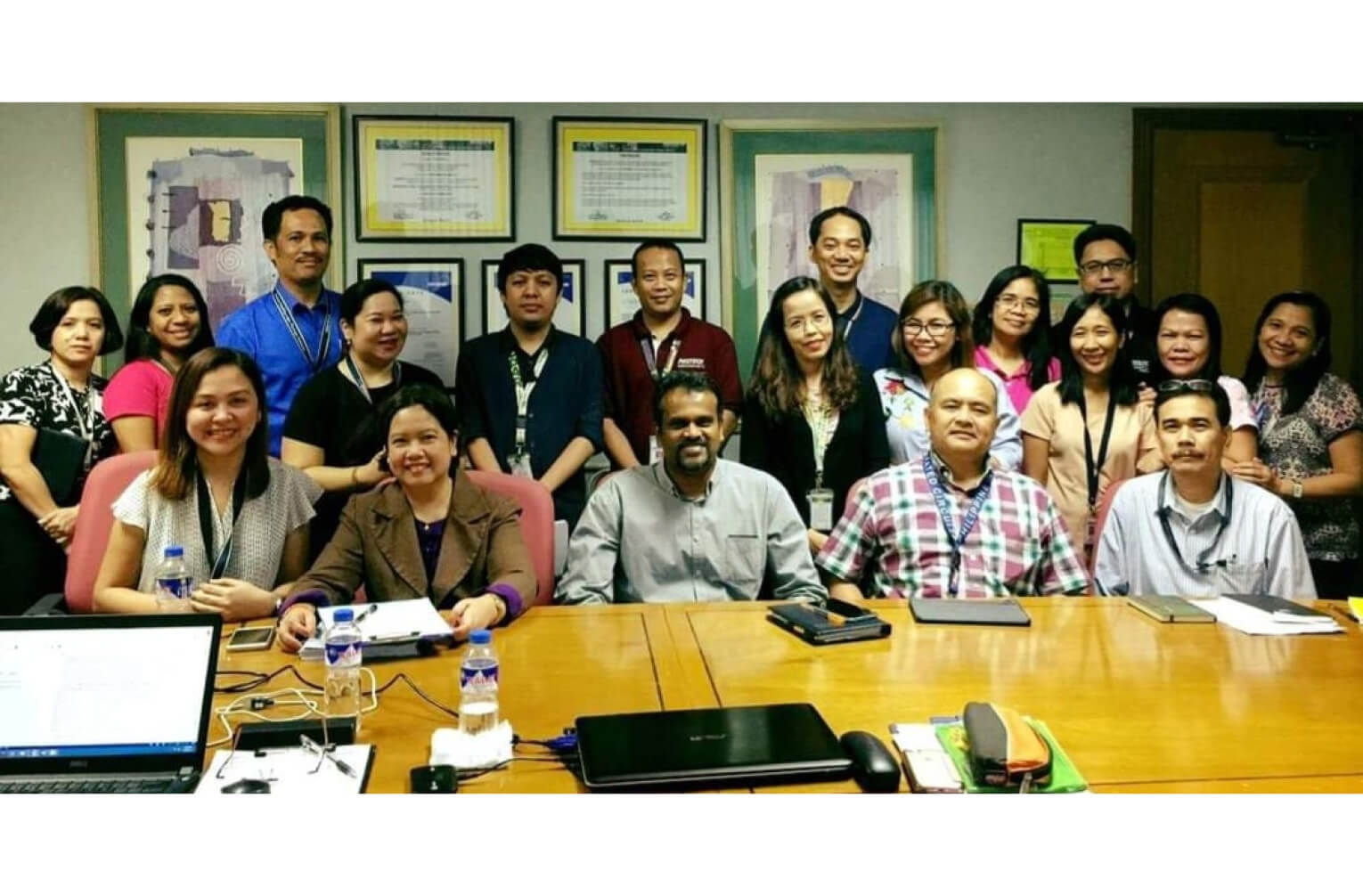 Fastech have expanded its IATF 16949 certification to discrete package. Management Team
To be the leader in Electronics outsource manufacturing
Saturnino G. Belen Jr.
Chairman and Chief Executive Officer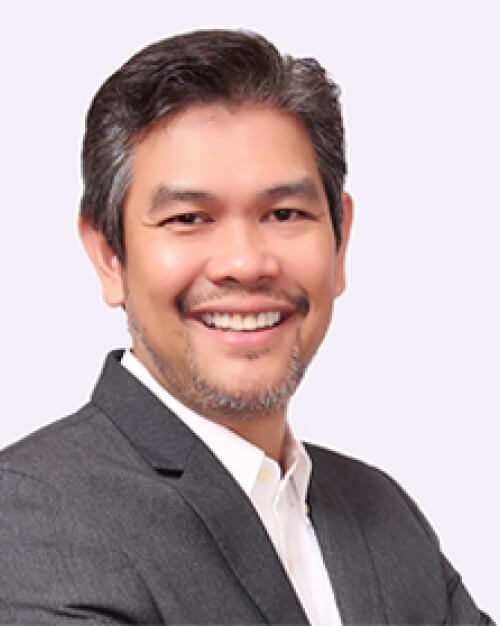 Allan P. Timonera
President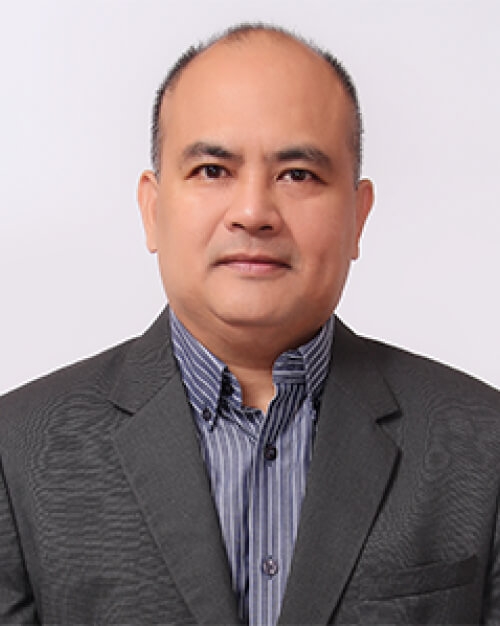 Primo D. Mateo Jr.
Managing Director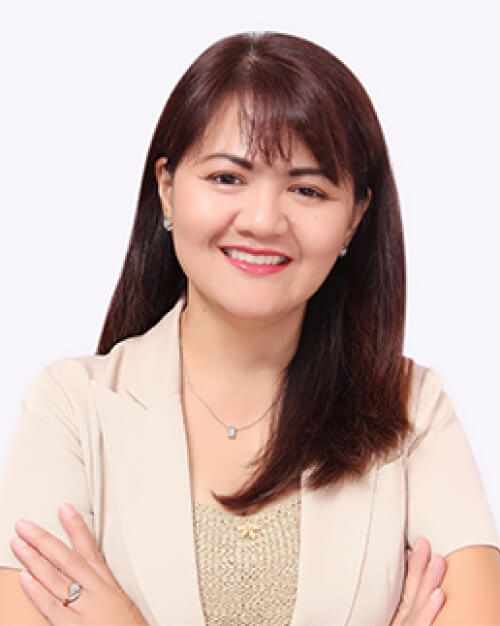 Elizabeth L. Carta
Executive Director for Finance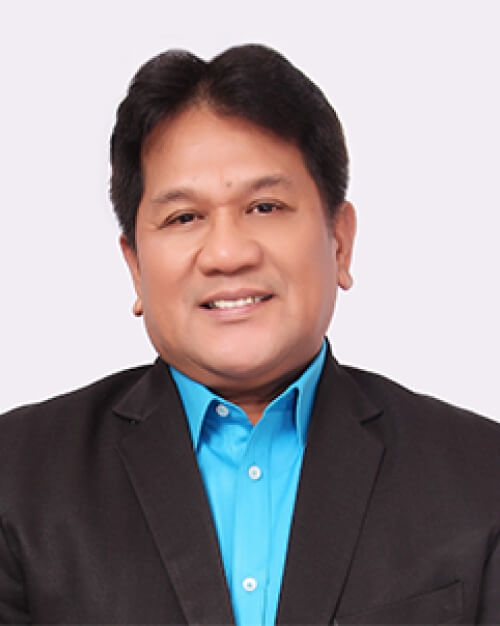 Erwin O. Manibog
Executive Director for Sales, Marketing and Customer Relations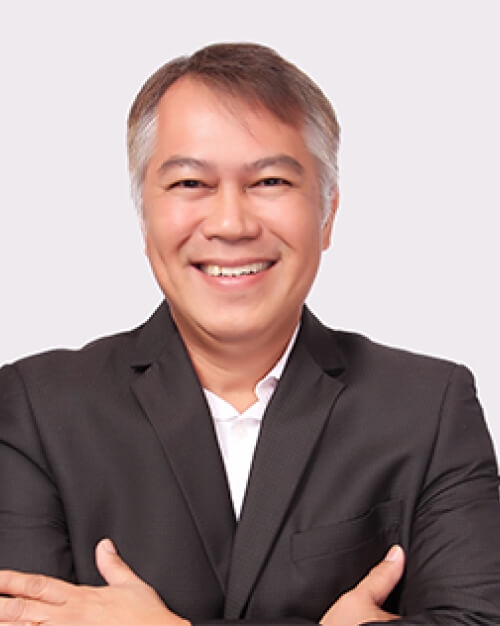 Rene I. Dela Cruz
Executive Director for Business Development
Lionel Victor L. Belen
Executive Director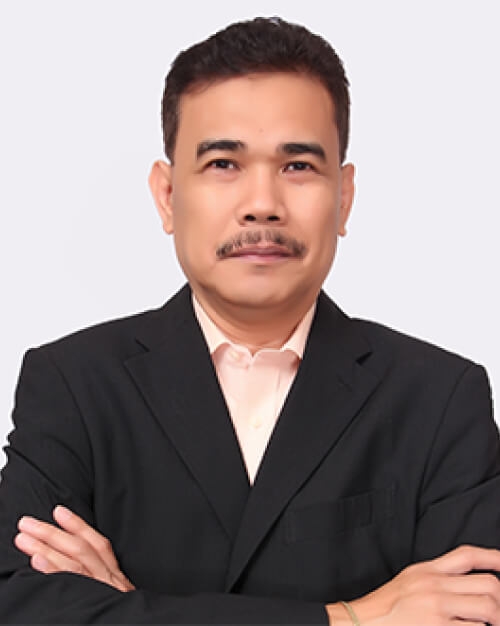 Walter R. Agcambert
Executive Director for Manufacturing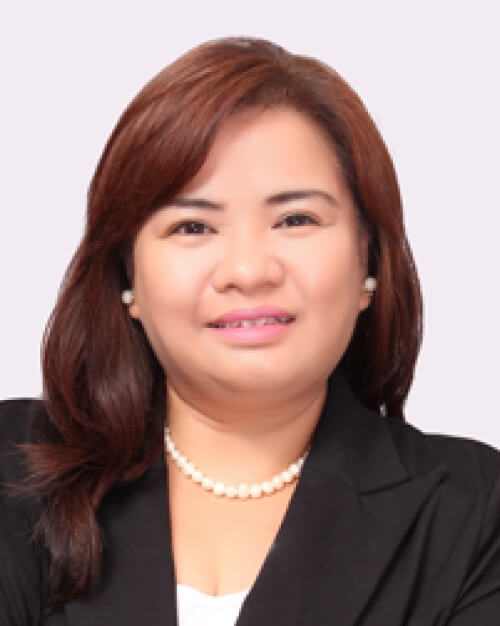 Arlene C. Saudi
Vice President for Human Resource Management and Development